Gaming PC 2017: How to build a Kabylake Gaming PC in the Philippines worth 30k?
Alright PC Builders! As many of you requested for another 2017 Kabylake Gaming PC which is a budget-friendly and mainly focused only in gaming activities. I've decided to create a build guide featuring Intel's 7th Gen CPU.
---
Let's dive in our budget build guide worth 30k:
CPU: Intel Core i5 7400 3.0-3.5ghz 4-core – PHP 9,710 – (affiliate link) View here
From our previous build guide: 40k Gaming and Workstation I've decided to use i5 7600 mainly because of these two things from the specs compare to i5 7400, the former supports Intel® vPro Technology and Intel® Stable Image Platform Program  and the latter doesn't.
Not to mention the gap between their frequency that ranges about .5-1.1 ghz when Turbo Boost Technology is being used.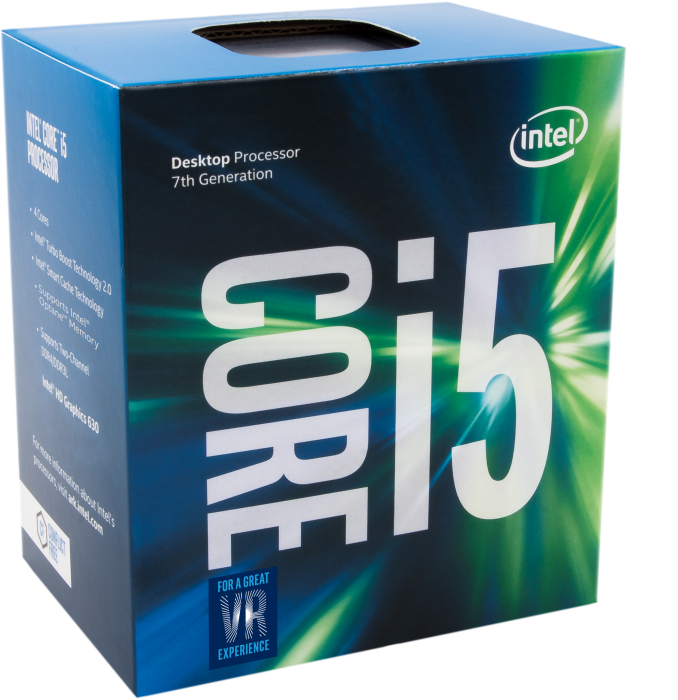 What's this vPro technology from Intel and why does it matter?
Actually, based from it's definition "Intel vPro™ Technology is a set of security and manageability capabilities built into the processor aimed at addressing four critical areas of IT security:
Threat management, including protection from rootkits, viruses, and malware
Identity and web site access point protection
Confidential personal and business data protection
Remote and local monitoring, remediation, and repair of PCs and workstations.
and how about the Intel® Stable Image Platform Program?
Well honestly, I still don't know the importance of this feature since it's relatively new but it promises that: "..instead of stressing over unexpected driver variations, software image management, and hardware support costs.
Upgrading to new 7th Generation Intel® Core™ vPro™ processor-based devices can ensure zero changes to key platform components and drivers for at least 15 months or until the next generational release, as backed by the Intel® Stable Image Platform Program (SIPP)"
To reduce our cost, I gave up .5-1.1 ghz frequency difference and finally decided to choose i5 7400. The absense of 2 additional features I've mentioned will not make any difference in our budget gaming setup.
Motherboard: Gigabyte B250M HD3 – PHP 4,300 – (affiliate link) View here
One of the B250M and reliable motherboard not to mention that it's also the cheapest board in the market that has VR-ready capability (with 6 USB 3.1, 4 in back pannel and 2 in front), supports 2400Mhz DDR4 RAM up to 32GB system memory (2×16 GB sticks) maximum.
With M.2 Connector which previously known as NGFF(Next Gen Form Factor) which uses PCI Express Mini Card physical card layout that allows different sizes of M2 SSD and OEM's basic and standard features.
With Intel's latest 200-series chipset to replace 100-series was introduced together with Skylake and "Optane ready" support which explains that Intel's Optane (a non-volatile memory that promises much higher performance than SSDs) will go into an M.2 slot on the board.
Where it can be used as a traditional storage device or as a way to accelerate system performance, much like what's done today with Intel's Smart Response Technology, which uses an SSD to cache performance from a traditional hard drive.
This upgrade from Intel summarizes its improvement more like a support for "system acceleration" for it's new 200-series chipsets.
RAM: Avexir Core 1x8GB 2400Mhz Green LED – PHP 2,410 – (affiliate link) View here
It is the cheapest 8GB DDR4 single stick in the market so might as well as add another 8GB stick later on for future upgrades.
GPU: Zotac GTX 1050 Ti Dual Fan OC 4GB – PHP 7,630 – (affiliate link) View here
As I've discussed from previous article "Does GTX 1050 Ti worth it?" it actually performs great in almost all 1080p games out there. In terms of its price it's much affordable if you compare this card to GTX 1060. So let's stick for 1050 Ti in our budget build.
| GPU Prices | Lowest Price * | Highest Price * |
| --- | --- | --- |
| GTX 1050 TI 4GB DDR5 | P7,300+ | P10,000+ |
| RX 470 (4GB-8GB DDR5) | P10,530 (4GB) | P11,900 (8GB) |
| GTX 1060 6GB DDR5 | P13,450+ | P19,000+ |
Storage: Kingston SSDnow V300 | 120 GB SSD – PHP 2,190 – (affiliate link) View here
I've been into a lot of decision making process whether to choose SSD first or HDD for my personal ultimate budget build last 2016. I've finally come up choosing this SSD.
It's been a year since I got this storage and later on added 2TB HDD few months after I bought the SSD. You might ask: "Why did you picked SSD compare to HDD?"
The main reason was "I don't need so much storage for the first few months of the year." Well fortunately, it performs great. One thing that amazed me is the boot time and landed me on the Desktop for 6-10 secs after pressing the power button.
PSU: Seasonic S12II 520watts 80+ Bronze – PHP 2,570 – (affiliate link) View here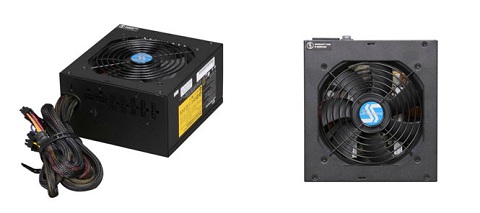 I still don't have Seasonic PSU. I started building a PC because I accidentally grabbed a Deepcool PSU way back 2015 and fortunately it still works.
But if you want to be complacent with your system build. You may want to consider this PSU or any Seasonic out there in the market.
Case: Techware F3 – PHP 1,100 – (affiliate link) View here
Techware has a unique sense of approach for the PC builder's eyes. It is simple and stylistic in a way that brings new cheap but reliable option for PC building community.
Choose the case design you want for your build (your preference). This will be displayed on your living room or gaming room and I'm sure having your preferred PC case design, you'll not regret it in the future. Unless you'll just hide it under the table.
So key takeaway:
This build will perform better on the previous year games that you can run in High/Ultra Settings
You can also use it in Video editing using Adobe Premiere. You'll notice a bit laggy when editing 4k resolution video but works perfectly in editing 1080p ones
A little bit pricey compare to last year's build guide 25K Gaming PC featuring i3 6100 but definitely works better.
Small storage. You can always upgrade later on.
This build doesn't include peripherals and OS.
If you want to view where to buy your gaming PC parts, you may want to check it here: (affiliate link) View here. Fill up and search the parts you want to assemble, click checkout and you're good to go.
Check out our latest 2018 build guide: Gaming PC Philippines 2018 PUBG Ready!
You can view all compatible parts here:– (affiliate link) View here