Gaming PC Philippines 2017: 40K Gaming and Workstation Build Guide
---
Hi Gaming PC Builders! Welcome to our Gaming PC Philippines 2017 build guide. If you want a workstation and a gaming pc for 2017 then you'll read this build guide.
While browsing through the comment section and e-mails you guys sent me, Sir Jhunne from the comment section asked me if I could help him decide regarding his build so I texted him from the digits he provided and finally decided to create an article. Since everyone's requesting for new gaming pc build guide, well here you go featuring Kabylake 7th Gen CPU.
---
Objective: To create a 50% workstation and 50% gaming pc that suits in 40K budget.
Before we start our discussion regarding why I chose those parts, please feel free to share your insights by posting a comment below or contact me here and I will do what I can to answer your questions. 
Note: This build guide doesn't include peripherals and OS. 
---
So without further ado, here's the 2017 gaming pc slash workstation featuring 7th Gen Kabylake CPU:
CPU: Intel Core i5 7600 3.5-4.1 ghz 4-core – PHP 11,580 – (affiliate link) View here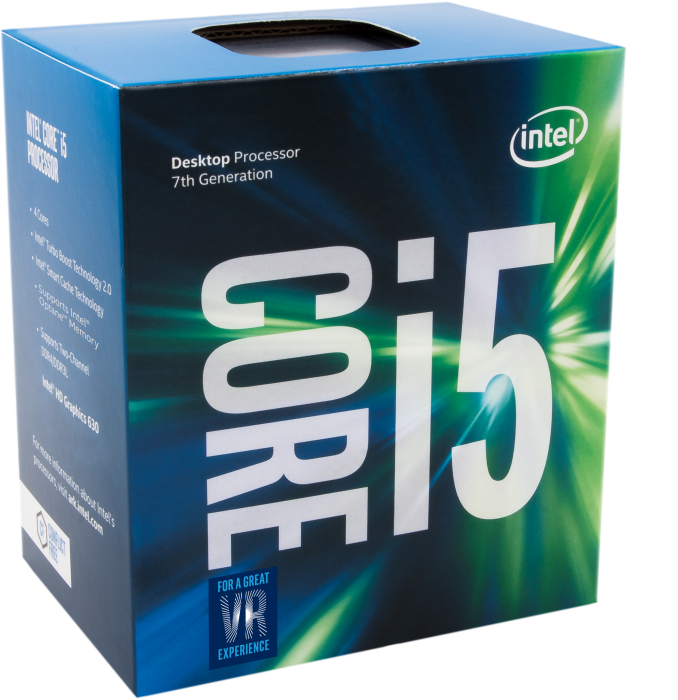 Intel's newest technology 14nm CPU was released recently this Q1'17. I chose this CPU not just because it's the mid tier of Kabylake brothers but also on its price to performance ratio. Although you might noticed that I didn't chose the "7600K" variant even if there's 1k price difference. It is because we're just using a B250 chipset motherboard and our build guide isn't for overclocking.
# of Cores

4

# of Threads

4

Processor Base Frequency

3.50 GHz

Max Turbo Frequency

4.10 GHz

Cache

6 MB SmartCache

Bus Speed

8 GT/s DMI3

# of QPI Links

0

TDP

65 W
For rendering and computing process, i5 7600 will do a great job for its price. Turbo Boost Technology that dynamically increases processor's frequency when you need it and supports 4k resolution at 60hz but unfortunately it doesn't support Hyper Threading. HT Technology was deployed at i7. As well as i3 but without Turbo Boost.
Graphics Specifications

Processor Graphics ‡

Intel® HD Graphics 630

Graphics Base Frequency

350.00 MHz

Graphics Max Dynamic Frequency

1.15 GHz

Graphics Video Max Memory

64 GB

4K Support

Yes, at 60Hz

Max Resolution (HDMI 1.4)‡

4096×2304@24Hz

Max Resolution (DP)‡

4096×2304@60Hz

Max Resolution (eDP – Integrated Flat Panel)‡

4096×2304@60Hz

DirectX* Support

12

OpenGL* Support

4.4

Intel® Quick Sync Video

Yes

Intel® InTru™ 3D Technology

Yes

Intel® Clear Video HD Technology

Yes

Intel® Clear Video Technology

Yes

# of Displays Supported ‡

3
source: Intel 
For gaming purposes, it's fine without overclocking(you can't overclock this cpu btw) but it needs graphics support from your GPU which mainly do the hardwork. Also it doesn't need to have a 3rd party cooler unless you'll want to spend more for it's appearance.
GPU: Zotac GTX 1060 6GB AMP – PHP 13,480 – (affiliate link) View here
You can play any game out there right now that was released up to 2016 with High/Ultra settings at 1080p. Nonetheless, it's a pretty neat and good card based on it's price and reviews. You may also buy from different manufacturers but they're a bit more pricey compare to zotac.
SPECIFICATIONS
• 1280 CUDA cores
• 6GB GDDR5 memory
• 192-bit memory bus
• Engine clock (base): 1556 MHz (boost): 1771 MHz
• Memory clock: 8000 MHz
• PCI Express 3.0
For rendering and graphics support, obviously it's the sweet spot for budget build (50% gaming and 50% workstation)
I'm currently using GTX960, for editing 1080p videos using 1/4 video preview. It's smooth, though it renders up to 1hr 20 mins for a 15min clip maximum 1080p quality and laggy when it comes to editing 4k videos due to my CPU G3258 dual core that turns out to be the bottleneck even if it's overclocked at 4.2ghz and only having 8GB of RAM.
Based from my experience, having 16GB and a powerful CPU will give you an edge to edit 4k resolution videos (usually drone shot in weddings and events). However, if you'll only edit 720p to 1080p, GTX 1060 paired i5-7600 will do perfectly fine.
Motherboard: MSI B250M Bazooka – PHP 4,680 – (affiliate link) View here
H270 and B250 chipset motherboard products have a lower prices and comes with the same feature set as their Z-series (Z270)
Details for H270 and B250 range from product to product. Non-essential features such as Gaming feature design stuffs and RGB Lighting for some H270 and B250 motherboards will not be included but they will more or less function the same as the Z-series variants.
In our case, MSI B250M supports VR gaming setup and can last up to the next future upgrades.
You might ask: "Kevin, since i5-7600(7th gen) can fit with 6th Gen motherboards (B150M), why did you come up with B250M?". Well if you're going to ask me there are features that doesn't support B150M. 
B250 gets four extra PCIexpress 3.0 lanes. This will allow B250M to configure PCI-E 3.0 with x8 ports or allows up to three M.2 ports to be configured with a PCIexpress 3.0 x4 connection.
So B150 is good! But B250 is better – IF you really use all this new features and btw you still need to update firmware and bios for B150M for the 7th Gen CPU to work without hiccups.
and B250 needs DDR4 with 2400MHz and supports 7th Gen without any issue.
RAM: Avexir Core (1×8) 8GB 2400Mhz – PHP 2,410 – (affiliate link) View here
Like what've discussed in my previous build guide. 8GB RAM is still the sweet spot for budget gaming and workstation. I'd like to suggest 16GB since we're on 50% workstation, you might need this for editing high resolution video like what I've mentioned earlier but due to our 40k cap budget I've decided that we might as well as downgrade our 16GB plan to 8GB. 
Storage: WD Blue 1TB – PHP 2,350 – (affiliate link) View here
"Why 1TB? Kevin? 50% gaming and 50% workstation and 1TB was your suggestion?" I know, but let me give you a short story. When you're building a budget gaming PC, it's indeed stressful. Yes I know, because I've been there and one thing that I could adjust for it to align my budget: is the storage. 
Since I really want to have a gaming pc to play Overwatch, Outlast, Skyrim, Tomb Raider, DotA2, Dragon Nest, Battlefield 1, Rainbow Six Siege and a lot to mention. I've decided to step down my storage capacity and save a little bit for later future storage expansion. Which I did. After few months of having a small 120gb SSD for my OS(win 10) and 1TB, I bought another 2TB to support my storage.
So it's up to your preference whether to get an SSD first or HDD, there's nothing wrong with that. *wink*
PSU: Seasonic M12II Evo 520watts 80+ Bronze Full Modular – PHP 3,040 – (affiliate link) View here
It's kinda cringe to give you PSU suggestions since Seasonic is always featured here in GameBuildPC. Well they are reputable manufacturer of PSU and never fail to impress the PC builder community and like I always said, you can choose between Corsair and Cooler Master as your PSU.
You might ask:"M12II vs S12II" . Well M12II is full modular PSU and S12II is non-modular. So if you want to hide those unused cables might as well choose M12II.
Case: Deep Cool Dukase V2 Clear Side – PHP 2,200 – (affiliate link) View here Jhunne's preference is this case, it's cheap and looks pretty decent for gaming and workstation combined. You can still choose Tecware if you want to lessen the cost for our build. But in this part, it's your preference matters.
If you want to view where to buy your gaming PC parts, you may want to check it here: (affiliate link) View here . Fill up and search the parts you want to assemble, click checkout and you're good to go.
Check out our latest 2018 build guide: Gaming PC Philippines 2018 PUBG Ready!
You can view all compatible parts here: (affiliate link) View here